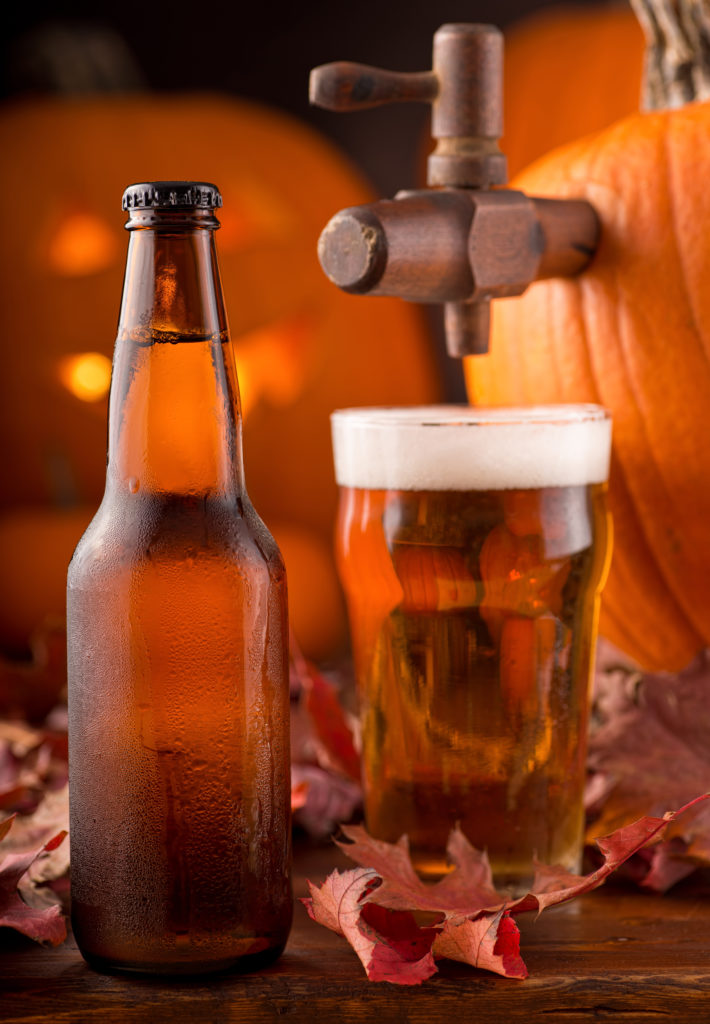 Monthly Tap Takeover
Lone Tree Brewing – Harvest Pumpkin Ale
A full-bodied amber ale recipe made with real pumpkin and just the right amount of spic.  Coming in at 5.8% ABV, this beer is Pumpkin Pie in a glass!
Bonfire Brewing – Gyptoberfest
Our Gyptoberfest is a Marzen/Oktoberfest style beer that is deep in amber color, with very pronounced malt character and subtle hop presence.  Lots of toasty and roasted flavors, Hallertau and Mt Hood hops, this beer comes in at 5.6% ABV and is a perfect accompaniment to the cooler fall weather.
Pikes Peak Brewing – Oktoberfest
An Amber Marzen Lager that is crisp and clean, with a noble hop profile and signature complex malt taste.  Prost! 5.7% ABV
Eddyline Brewery – Pumpkin Patch Ale
Golden quaking aspens, a dusting of powder on the peaks and the first fire in the fireplace represent harvest time.  Celebrate the bountiful season with our Pumpkin Patch Ale made with real pumpkin, spices and honey.  5.78% ABV
Wild Cider – Hard Pumpkin Cider
A beautiful blend of crisp apple cider with a slight orange hue with an aromatic of Pumpkin and Fall spices. 5.0% ABV
Ask for a flight of all 5 beers!
Soul Craft Brewing – Green Chile Ale 5.2% ABV
Prost Brewing – Dunkel 5.2% ABV
10 Barrel Brewing – Apocalypse IPA 6.5% ABV
Upslope Brewing – Craft LAger 4.8% ABV
Deschutes Brewing – Fresh Squeezed IPA 5.6% ABV
Denver Brewing Company – Graham Cracker Porter 5.6% ABV
Eddyline Brewing – River Runners Pale Ale 5.75% ABV
Sandlot Brewery – Blue Moon Belgian-Style Wheat Ale 5.4% ABV
Avery Brewing – Avery IPA 6.5% ABV
Dry Dock Brewing Apricot Blonde 5.1% ABV
Breckenridge Brewery – 471 Small Batch Double IPA 9.2% ABV
Breckenridge Brewery – Nitro Vanilla Porter 4.7% ABV
Breckenridge Brewery – Avalanche Ale 4.4% ABV
Odell Brewing – 90 Shilling Ale 5.3% ABV
Guinness LTD – Guinness 4.2% ABV
Anheuser-Busch – Budweiser 5% ABV
Anheuser-Busch – Bud Light 4.2% ABV
Anheuser-Busch – Stella Artois 5% ABV
Miller Coors – Coors Light 4.2% ABV
Coors Banquet
Coors Light
Miller Lite
Miller Genuine Draft
PBR Cans
Fat Tire
Sam Adams
Angry Orchard Apple Cider
Sour Apricot Cans
Budweiser
Bud Light
Bud Light Chelada
Bud Light Lime
Michelob Ultra
Corona
Corona Light
Modelo Especial
Pacifico
Dos Equis Lager
Dos Equis Amber
Heiniken
Smirnoff Orange
Smirnoff Blue
O'Doul's Non-alcoholic
O'Doul's Amber Non-alcoholic